leinwände 23AW collection mood icon
- Annemarie Minna Renée Schwarzenbach
- Design Stories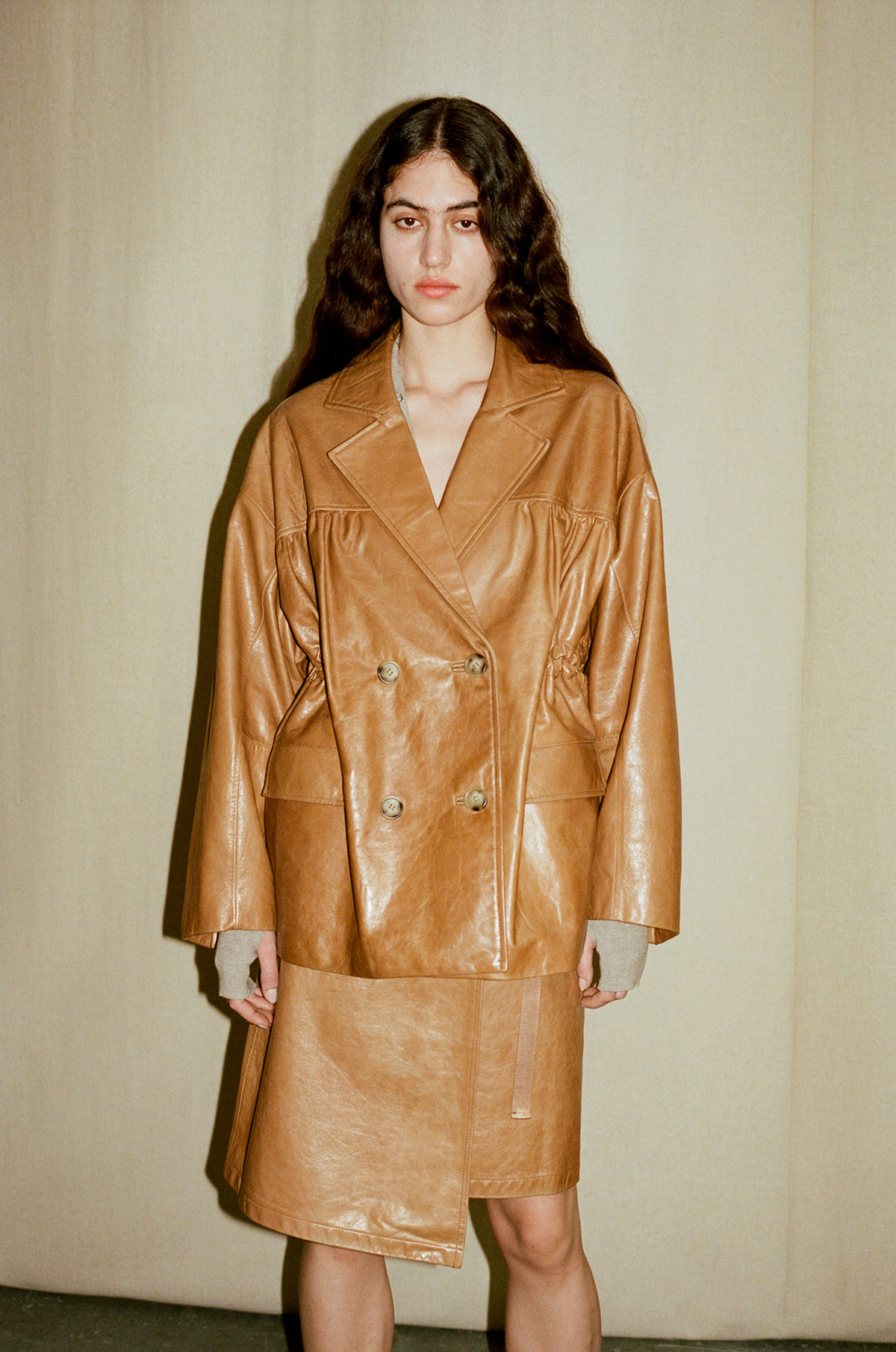 leinwände 23AW collection mood icon
- Annemarie Minna Renée Schwarzenbach

The leinwände 23AW collection was created with Annemarie Minna René Schwarzenbach, a Swiss journalist from the early 1900s, as the mood icon.

The collection consists mainly of work-wear items, and modernized items with a farm atmosphere, such as check shirts, suspenders, and slightly nostalgic damaged denim.
leinwände's iconic knit-making is also inspired by the wool of sheep and chickens raised on farms, creating a
collection for the modern, elegant woman with just the right amount of muddy and gentle moods.

In this time of Design Stories, we unravel about Annemarie Minna Renée Schwarzenbach, the mood icon of the 23AW collection seen from leinwände designer.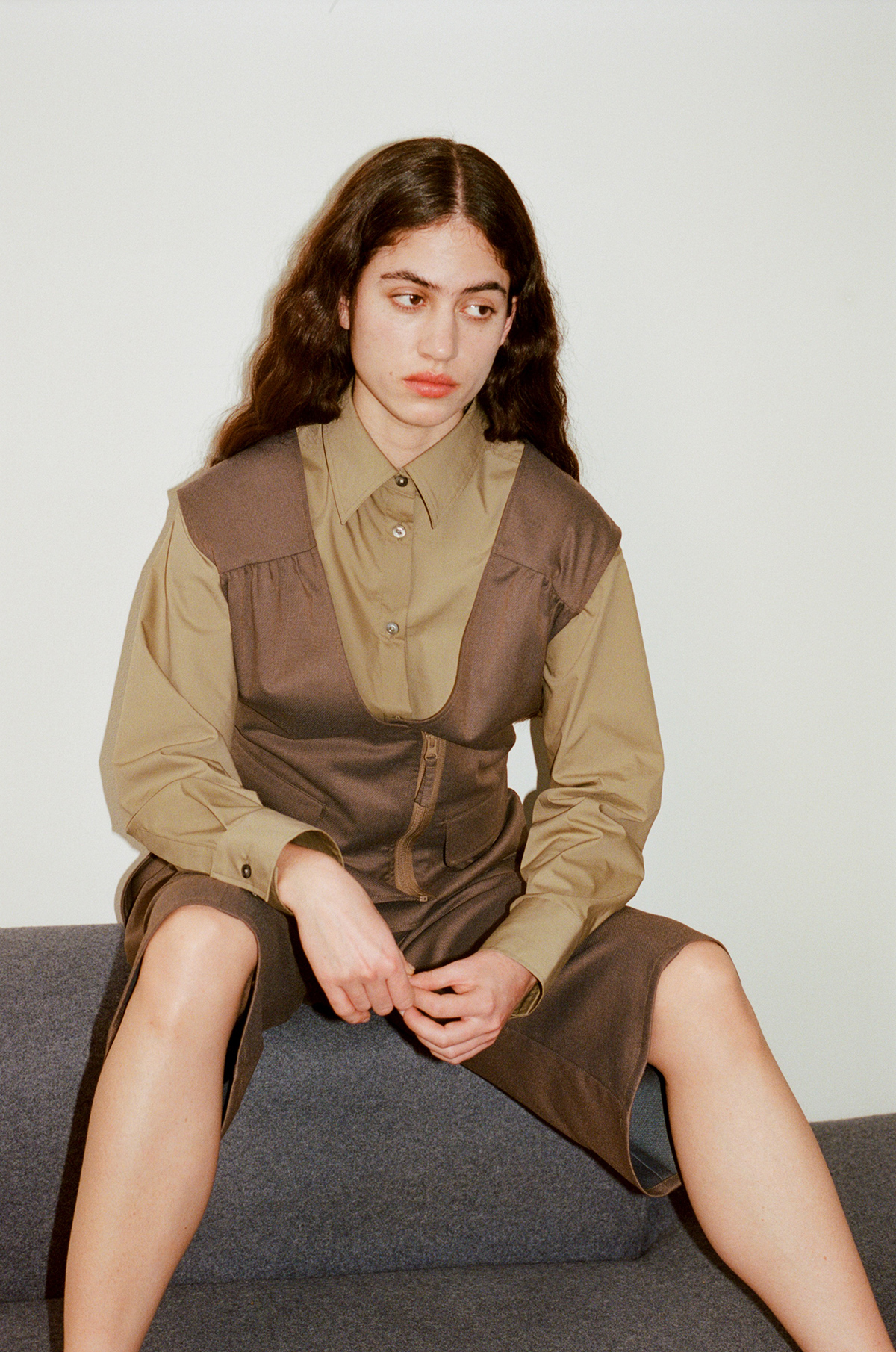 The designer of leinwände is attracted to the works of creative women who were able to work independently at a
time when it was not yet easy for women to advance in society before World War II, and she often goes to see their works and buys their art books.

In her creative research, she met Annemarie Minna Renée Schwarzenbach.

She is a Swiss writer, journalist and photographer born in 1908.

Raised by a bisexual mother, she began to act and dress like a boy from an early age.

When discussing the pre-WWII time in which she lived, people's lives and military actions and political ideas are very close and inseparable.

In Switzerland, which at the time was collaborating with Germany, the Nazis were gaining strength, and her parents supported the Nazi party, but as an anti-fascist, she exiled herself from her native Switzerland, and even though she was gay, she married a French diplomat.

With the French passport she obtained after marrying him, she embarked on several trips around the world with her husband and friends.

Not only was Annemarie's gender neutral look and style appealing, but the designer says she was drawn to her beautiful, strong journalism and the way she lives her life through her own righteousness, despite being addicted to morphine.

The designer was also drawn to the mood and strength of Annemarie's work from her travels in the Orient countryside, which made her the mood icon for this season.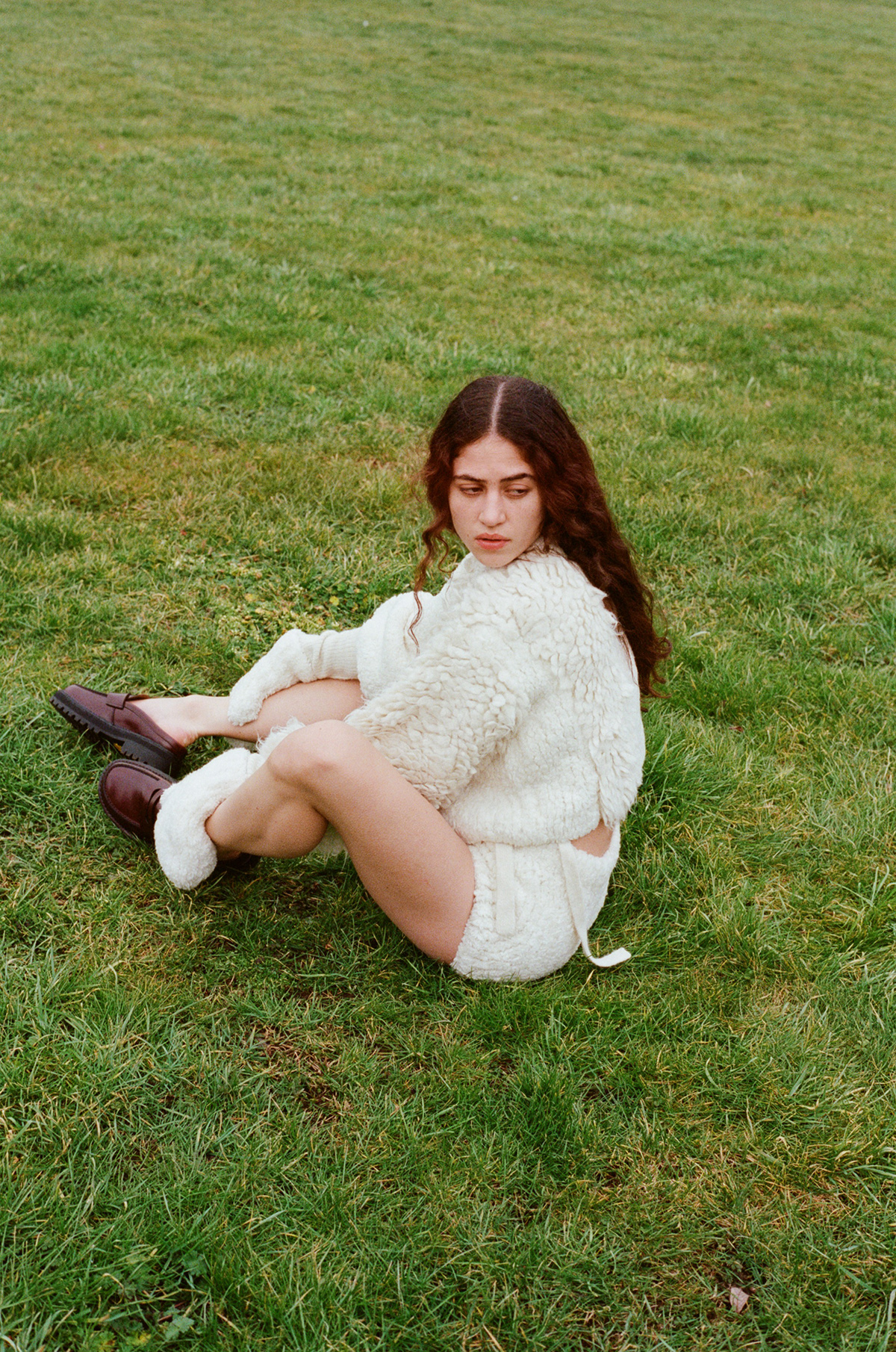 The gentle atmosphere reminiscent of the farm and countryside in the photographs and the strong and beautiful mood of Annamarie, who lived under the unstable pre-war conditions and continued to create throughout her life was combined in this season's collection.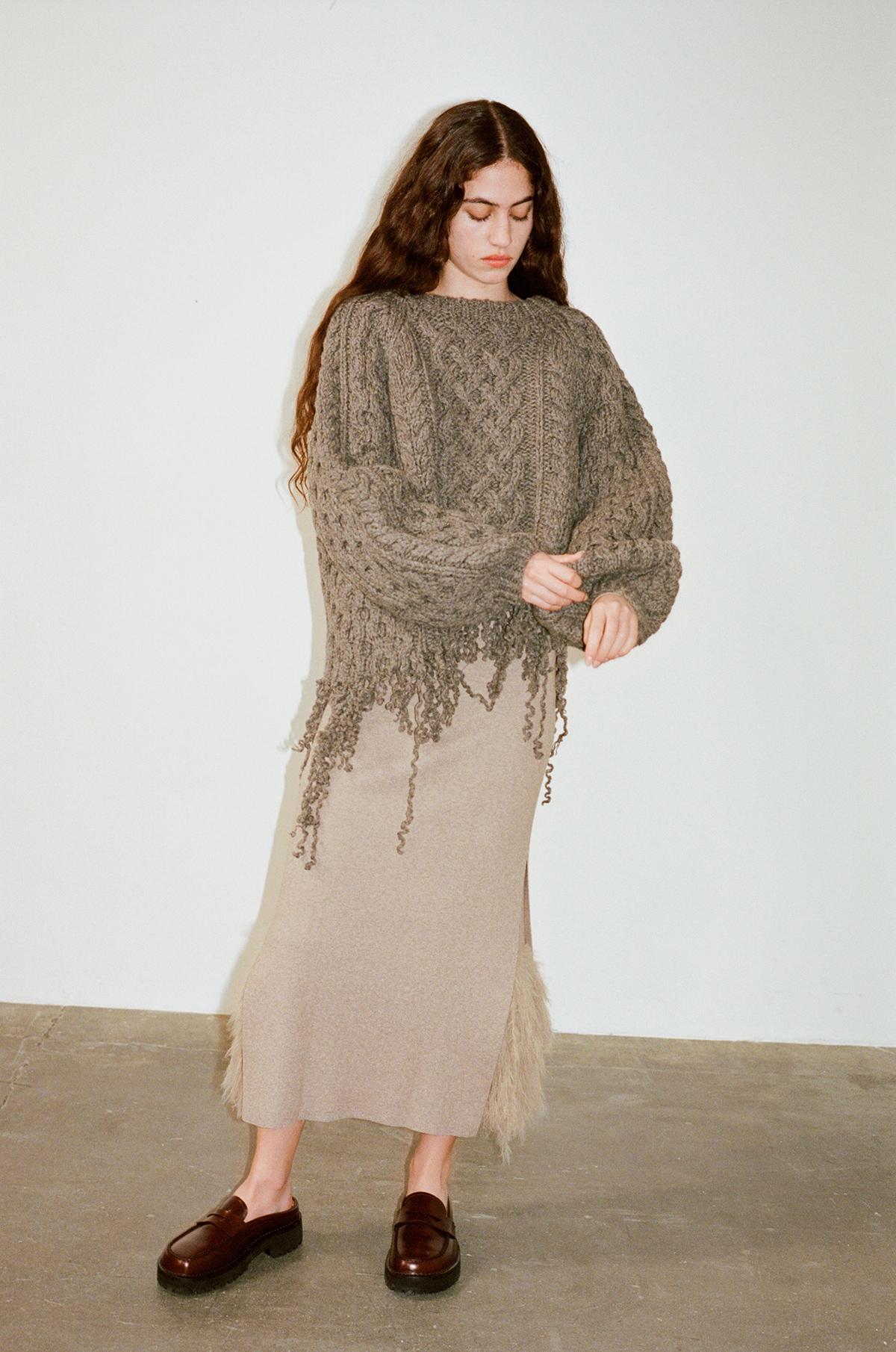 Crude checked shirts, work pants and vests with pockets, authentic shirts and socks,

Warm boa knitwear that is bushy like a dog or sheep, and pieces with airy fringe like chicken feathers.

The items have edges and work elements that are typical of leinwände, but also have a gentle and nostalgic feeling somehow, and that makes the wearers want to wear in a minimalistic and simple way. This lineup brings out such a mood.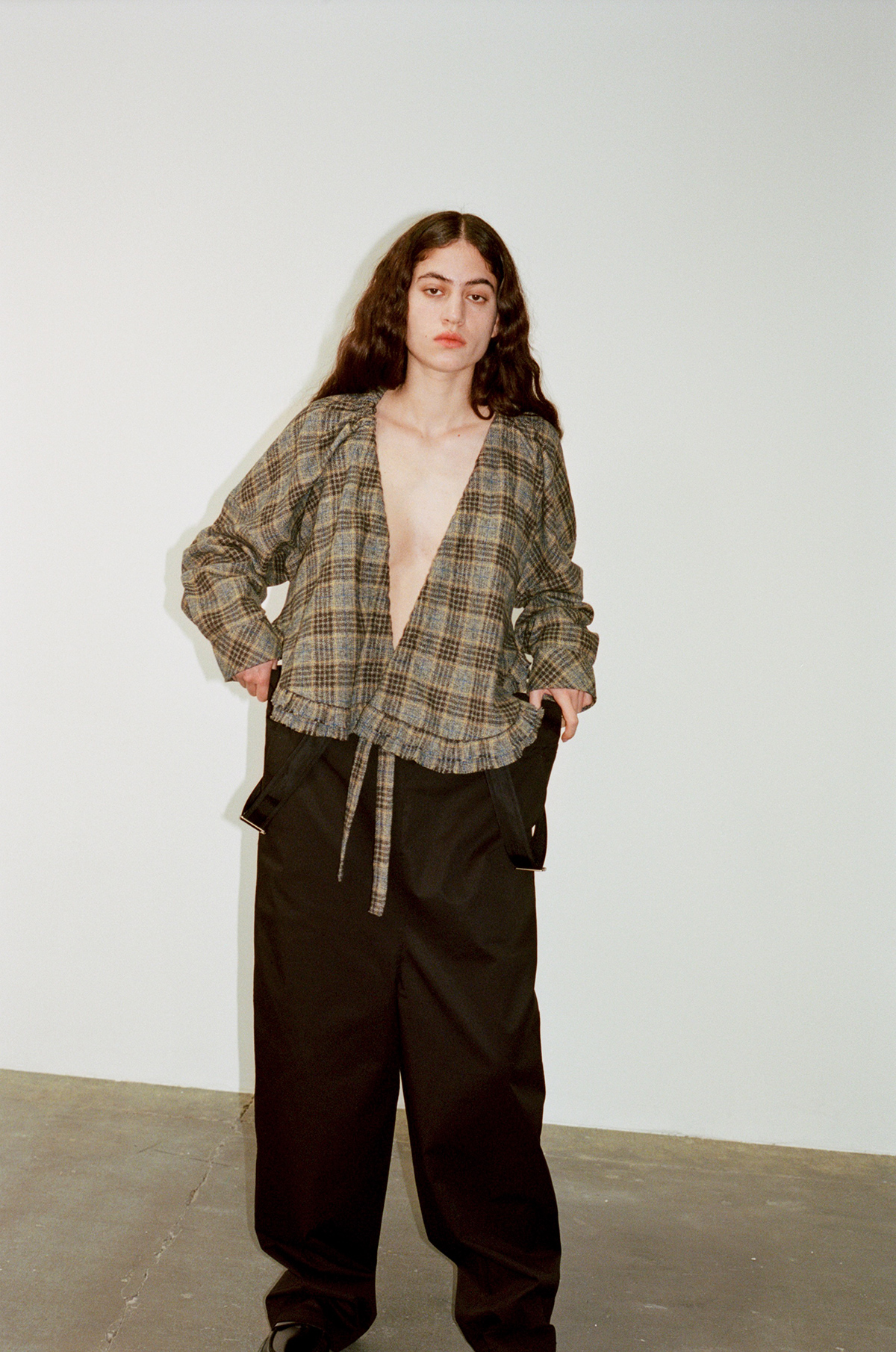 This leinwände 23AW Collection Story is leading to further Design Stories.

In the next issue, we will introduce the design story of Tie Check Shirt. We hope to see you next time.


Click here to check leinwände's 23AW items.