leinwände and Sensual Designs
- Design Stories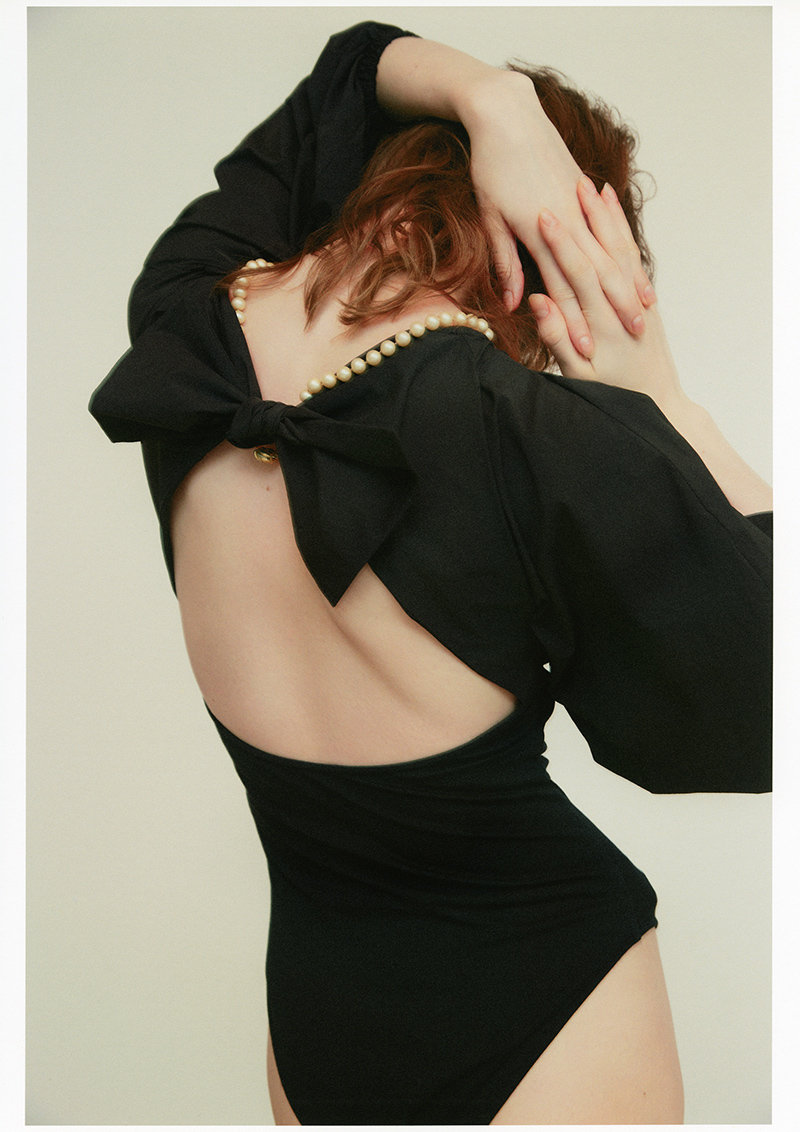 Every time in Design Stories, a story of leinwände's
creation is introduced from the designer's point of view.

In this design story, we unravel the definition of "sensuality"
defined by leinwände's designer, who has created
numerous items that can comfortably show off the skin.

If you look up the word "sensual" in a Japanese language
dictionary, you will find the following explanation:
"voluptuous / sexy."
leinwände's designer however, has been questioning the
way skin exposure and sensuality are perceived in Japanese
society, because the image of wearing sensual fashion is
often connected to being liked by others heterosexually.
Is it really for others to make our bare skin a part of our
fashion styles for the day?

She has lived in London for many years, and from her
point of view, "enjoying sensual dressing" is one of the ways
to SELF LOVE.
She says that female bodies are beautiful in every way, she
hopes all the people to quickly discard long-held societal
notions of women's beauty, such as that it is cooler to be
skinny or women must be hairless and smooth, and she is
always trying to create clothes that make women feel
comfortable with who they are and more uplifted by who
they are.